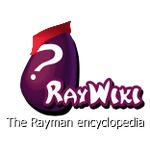 RayWiki is one of the main attractions of the Pirate-Community, alongside RayTunes and the forums themselves.
History
Founded in 2008 by Hunchman801 as a French-English Rayman encyclopedia, it has since gained a German section in March of 2009, a Hungarian section in June 2011, an Italian version in June 2014, and then a Polish version in August 2014, leading it to be the largest unified source of Rayman knowledge, consisting of 3,994 articles in six languages as of October 2014. The English section is the most complete, of which there are over 1,340.
Features
Moderated by the sysops and regular dedicated contributors, the RayWiki enforces a quality standard upon all its content.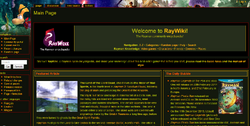 External Links
Ad blocker interference detected!
Wikia is a free-to-use site that makes money from advertising. We have a modified experience for viewers using ad blockers

Wikia is not accessible if you've made further modifications. Remove the custom ad blocker rule(s) and the page will load as expected.